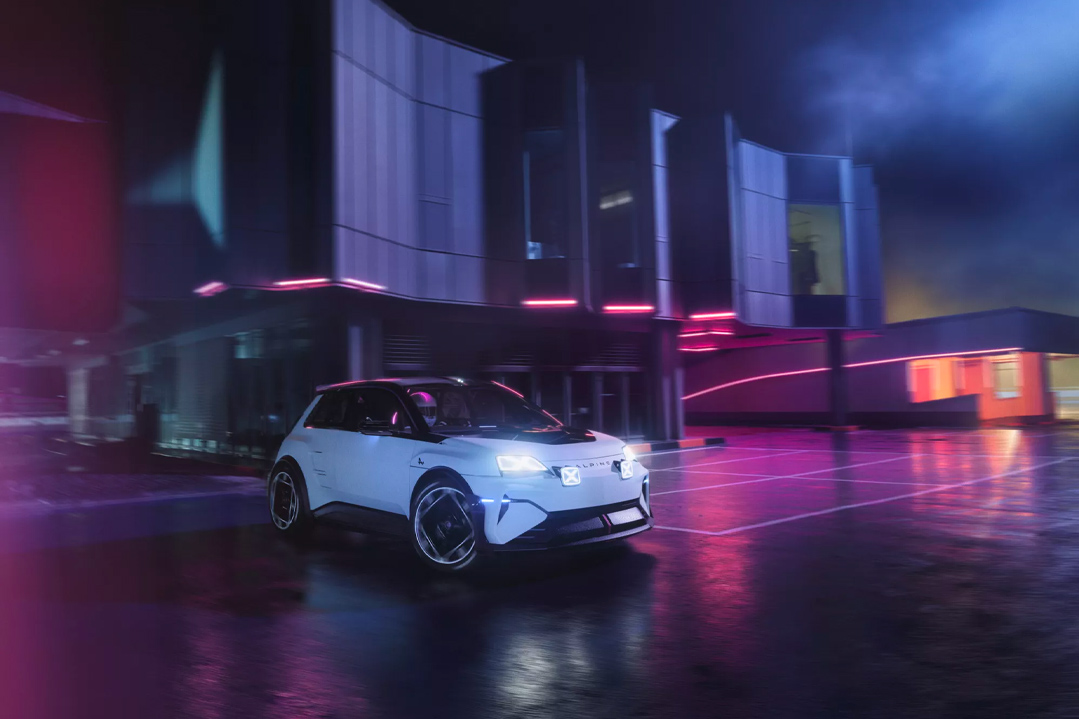 Alpine unveils its vision for the electric car
The A290, the future compact B-segment electric sports car in Alpine's new era, shines through the spectacular, ultra-sporty A290_β (A290 beta) show car. The first of the three models in the future "Dream Garage" will be a new-generation, full-electric sports car designed to trigger every driver's competitive spirit and recast the notion of sports cars.
Relive the Alpine A290_β show car worldwide presentation: here
The first car in Alpine's new era
The A290_β, in other words, is opening a new chapter in Alpine's enthralling history. The brand is tapping into its motor-sports heritage and essence, and venturing into new segments starting with an urban sports car. The show car's design, materials and technology encapsulate a new angle on electric cars that are just as suited for motor-sports tracks as they are for everyday drives – and as exciting for the driver as they are for passengers. And, as low-carbon mobility is becoming a sine qua non in the automotive sector, the Alpine A290_β is more than a show car: it embodies the brand's strong stand and unwavering commitment to sustainable motor sports.
A forward-looking name
The decision to call the car A290_β is based on the Alpine brand's global naming strategy. The names start with the letter A, followed by three numbers. The number 2 stands for the B-segment and the 90 stands for the brand's future Lifestyle range. The Greek letter beta indicates an intermediate phase working up to the production vehicle's official launch in 2024.
Laurent Rossi, CEO, Alpine
"The A290_β is the first stage in Alpine's new era, the first step towards the all-electric Dream Garage in 2024. This urban show car has rewritten the playbook for electric hot hatches. The A290_β is tapping into its rich legacy and ushering Alpine into the future, with an everyday experience of the motor sports spirit that has inspired the brand since its inception."
Recommanded articles