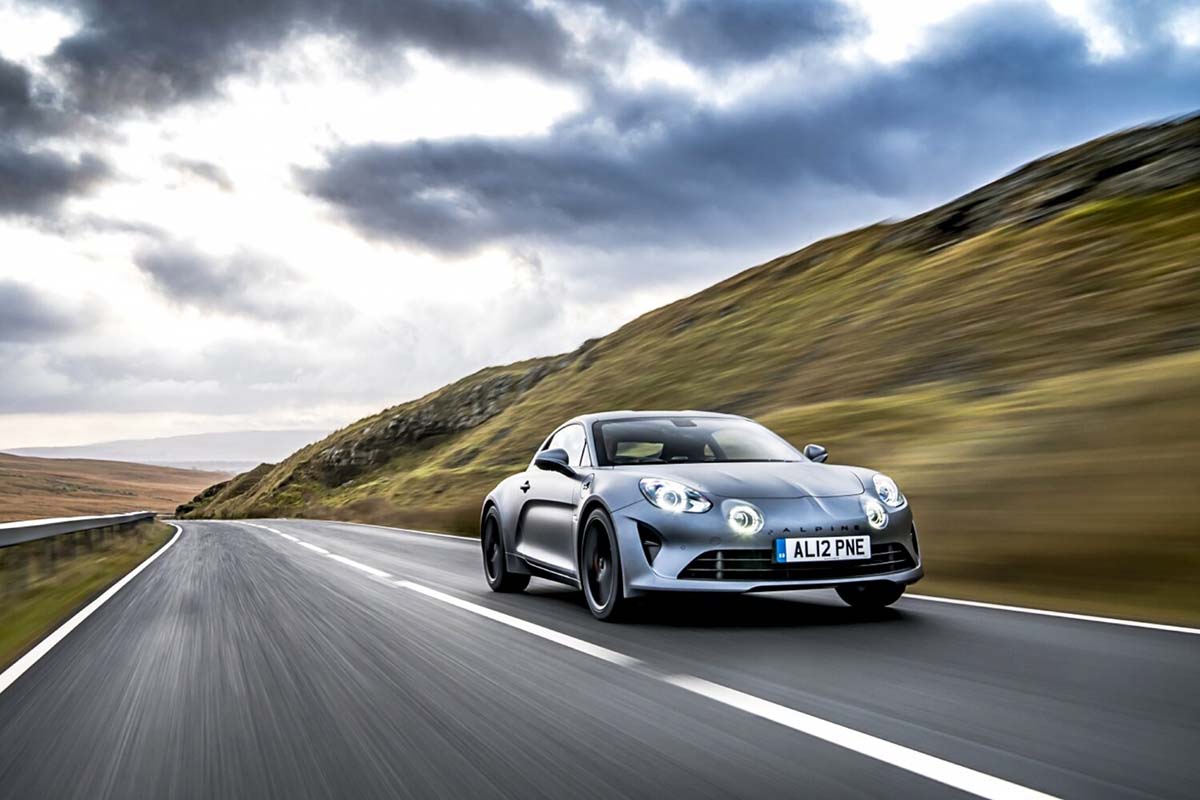 Alpine A110 named Auto Express Coupé
Alpine A110 named Auto Express Coupé of the year for third year in a row
The Alpine A110 has retained its title of Coupé of the Year in the prestigious Auto Express New Car Awards 2021, the win marking the third consecutive year that the A110 has been bestowed the honour.
The classically-styled sports car was praised by the renowned magazine and website's expert judging panel for its engaging handling, usability and remarkable affordability. This award reaffirms that, even in the face of more expensive competition, the Alpine A110 continues to offer a compelling blend of performance and practicality that is unrivalled.
Commenting on the A110's continued success, Steve Fowler, Editor-in-chief, Auto Express, said: "It's another win for the Alpine A110 in our Coupé category. As before, it's not just because it's one of the most involving driver's cars you can buy, but it also proves that a unique sports car doesn't have to be unattainably expensive. It's as much at home trundling around town or heading down a mountain pass. It's a stunning car."
The annual Auto Express New Car Awards honour the very best vehicles that today's car buyers can choose from, with this year's online event spanning 30 categories to fully cover all the automotive stars in the increasingly diverse modern car market. This year's awards can be viewed at www.autoexpress.co.uk
The Alpine A110 combines a sophisticated suspension set-up with a lightweight aluminium structure, while a turbocharged four-cylinder engine mounted directly behind the passenger compartment delivers impressive performance while retaining the car's natural poise.
In the A110 S, power is increased from 252PS to 292PS, with torque of 320Nm available from just 2,000rpm. As a result, the A110 S can sprint from 0-62mph in just 4.4 seconds, with a seamless stream of acceleration delivered via the rear wheels thanks to its responsive seven-speed dual-clutch transmission.
For further information on the Alpine range, view https://www.alpine-rrg.com/en_GB/models
Recommanded articles