a110 pure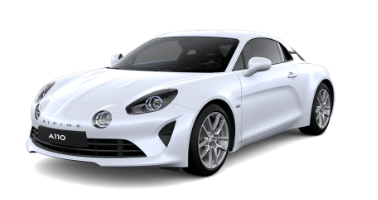 From
£48,990 or £399.27 per month
Timeless
Max speed : 155 mph
0 to 62 mph : 4.5 secs
Engine : 252 PS
The A110 Pure is the version closest to the iconic Berlinette that won the Monte Carlo Rally in 1973. It has everything a rally driver could want and is firmly at the core of Alpine's values: agility, vivacity and the joy of driving. Its racing roots shine through in its look: leather microfibre Sabelt bucket seats and an internal carbon fibre finish.
a110 légende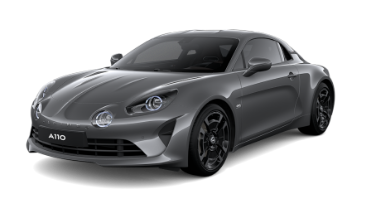 From
£53,240 or £399.27 per month
Refined
Max speed : 155 mph
0 to 62 mph : 4.5 secs
Engine : 252 PS
The A110 Légende adds power to the framework of the A110 Pure: it has the same powertrain and the same suspension regulations. It's a GT-style sports car set apart by its finish: a choice of comfortable seating with six-way adjustable seats, upholstered in black or brown leather with features for day-to-day driving simplicity like parking sensors and a reverse camera. Its refinement is rounded off with a sleek carbon fibre interior and 18" rims. The Légende version is defined by elegance and versatility.
a110
s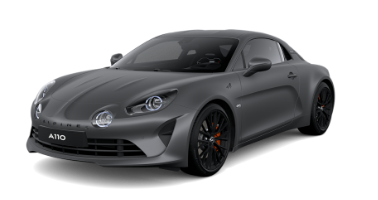 From
£58,240 or £399.27 per month
Athletic
Max speed : 162 mph
0 to 62 mph : 4.4 secs
Engine : 292 PS
With high engine power and a focused suspension setup, A110S offers an intense sports car driving experience. The chassis is tuned for ultimate handling response and steering precision while the engine is optimised for thrilling power delivery. Unique styling elements such as black wheels and carbon flags emblems, orange brake calipers and Dinamica upholstery mirror the car's purposeful character.